Join Us
Working at Taco Comfort Solutions
With nearly 1,000 people working at Taco worldwide, each with their own story, you will discover a sense of community and diverse, intelligent colleagues who help us innovate, create and explore.
Taco employees benefit from a company that:
Provides competitive salaries and benefits
Offers tuition reimbursement, career development, and on-site training programs in our learning center
Believes in sharing profits with its employees
Is mindful about family, health and well-being
Fosters conditions that allow people and communities to reach their full potential
Embraces and celebrates diversity
Opportunities for Students
An internship at Taco is a great way to build your career and explore your areas of interest.  Your skills and confidence will grow as you are challenged with meaningful work and where you are part of a team of experienced professionals.
Positions for students offered in a number of areas including:
Operations
Supply Chain
Engineering
Human Resources
Marketing
IT
And more
JOIN A GLOBAL TEAM
We're a global company with opportunities in places around the country and around the world.
Cranston, RI – Our company's corporate headquarters – and many of its jobs – are located in Cranston, RI.
Fall River, MA –

 Our Fall River location is our fabrication brain child for innovation and custom production.

Nashville, TN – Home to Hydroflo Pumps/Fluid Solutions for irrigation and agricultural applications.
Worldwide –

Production, sales and distribution operations are located in Canada, Europe and Asia.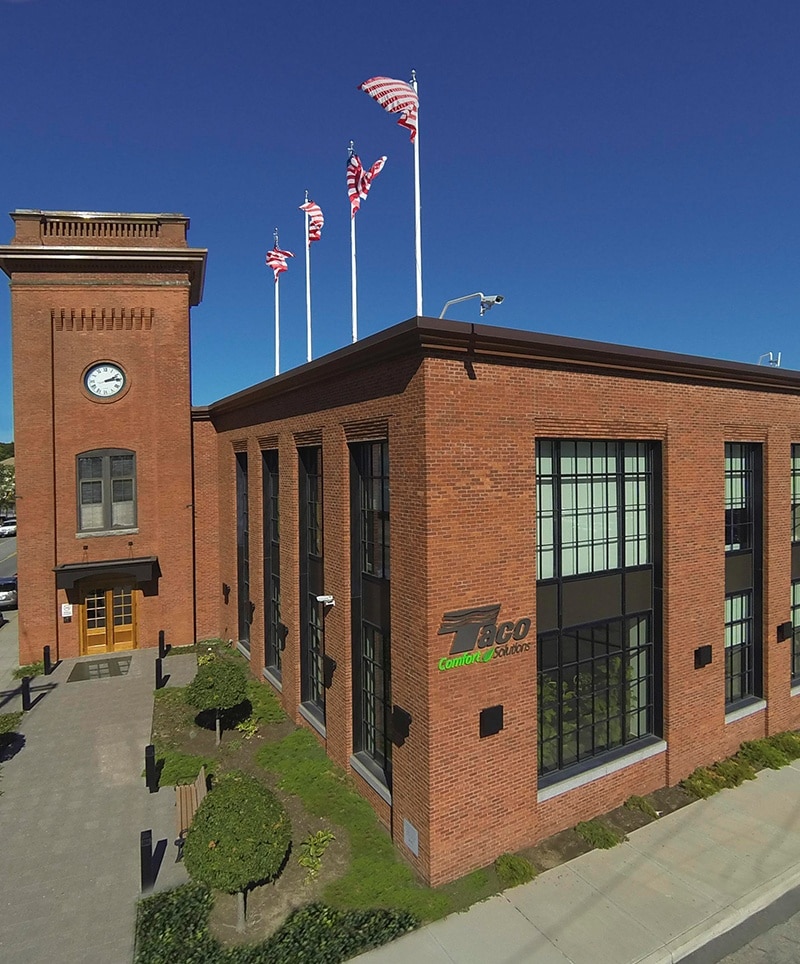 If you're looking for an employee-centric company where you matter, a company that is grounded in family-values and provides you with the opportunity to do your best work as part of a passionate team – we might be the perfect match.  Take a look and see if we have a position for you.
Challenge Yourself and Grow
Wondering what its really like to be a part of the Taco family? Hear directly from our employees about their career progress and how their contributions have shaped our future. Watch and learn from them about what sets Taco apart from other corporate cultures.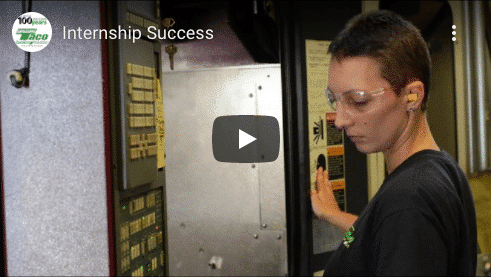 Internship Success
CNC Machine Operator, Brittany, tells us how the support of the Taco Family provided a path for her to reach her career goals.
Life Inside Our Office
As a family-owned and operated company, we feel a special obligation to the employees who comprise our Taco family.  We are committed to offering employees access to the tools necessary to live long and productive lives. We strive to instill in all of our employees:
A positive mental attitude that helps us to be a leader in the industry
A commitment to building strong relationships, both inside and outside the organization
A desire to learn, grow, and contribute to moving our strategy forward
A need to create and to innovate
The Taco team is committed to finding new ways to address the needs of our customers while making the most efficient products possible. From our high-efficiency circulators to our Taco Tags featuring eLink™ technology, our teams work tirelessly to update and innovate.  We were thrilled to be awarded the 2023 Innovation Award for our System M Air-to-Water Heat Pump.
We recognize that the sourcing of materials and the production of them into our products makes an impact on the natural world that has consequences. We strive to be good stewards to the world that sustains us so our children and grandchildren will have the same opportunities we have enjoyed. We want those who come after us to lead healthy and productive lives within a sustainable future. We are obligated to respect the environment, to protect it, and help to restore it in whatever way we can through the choices we make as a company.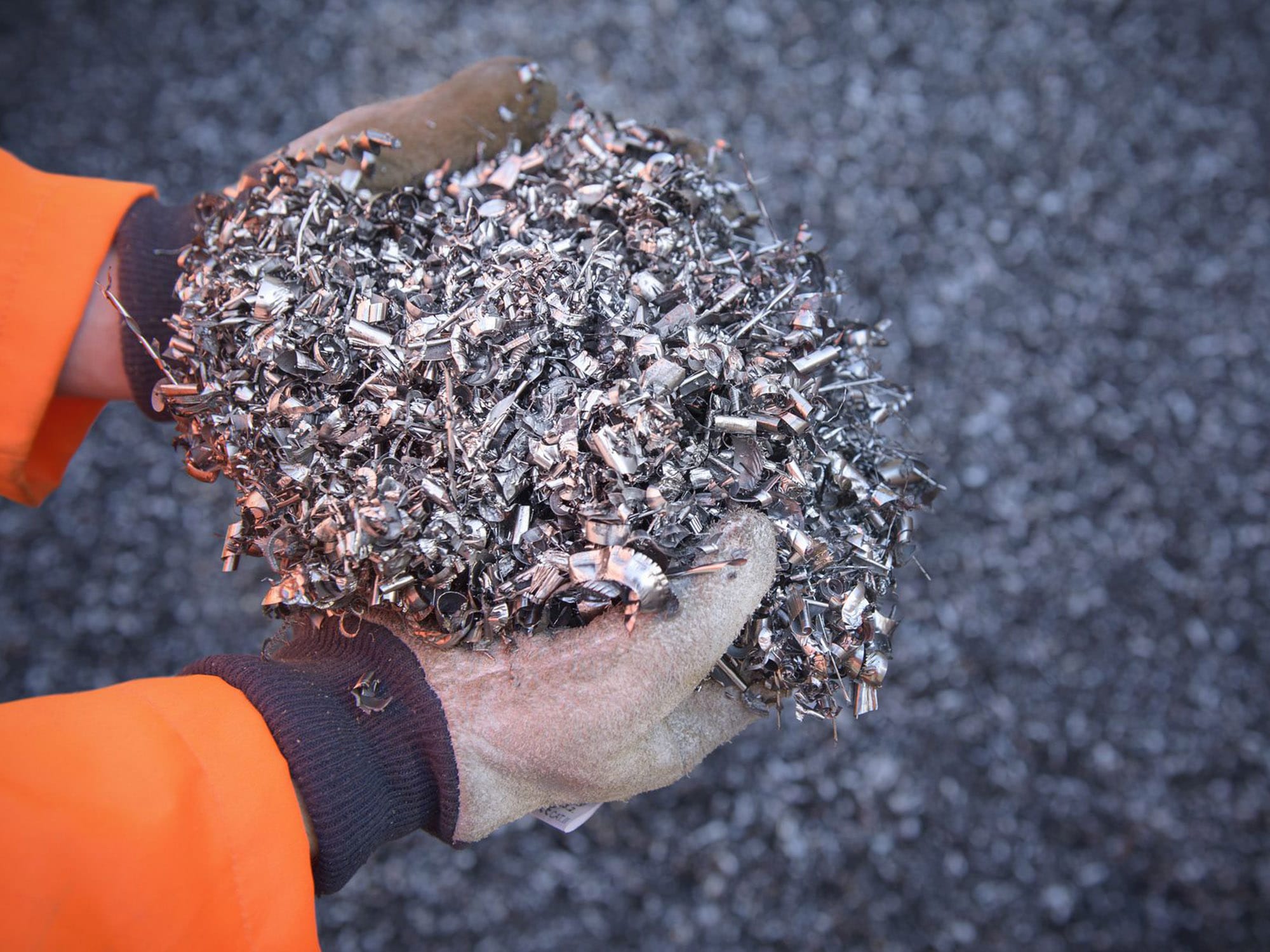 The Taco/White Family Foundation
Taco has a very diverse workforce and the retention rate of its employees exceeds industry average. It is not unusual for employees to work for more than 50 years at Taco because of its warm and supportive atmosphere. The White Family Foundation and Taco reinforces the volunteer efforts of its employees through the Employee Charitable Grant Program. Any employee is able to submit a proposal to the White Family Foundation to request support of organizations for whom they volunteer. Over the years, the program has supported such varied organizations as the Boys & Girls Club of Fall River; Hope Library, The Lafayette Band, The Autism Project, The MS Dream Foundation, Junior Achievement of SE Massachusetts, Pell Elementary School STEM Program, The Boy Scouts of America Troop 8, The Special Olympics, Year Up and Project Goal.  
Taco's White Family Foundation Employee Charitable Grant Program
Testimonials
Latavorn Bonilla
Year Up
Year Up's mission is to close the Opportunity Divide by ensuring that young adults gain the skills, experiences, and support that will empower them to reach their potential through careers and higher education.
Robert Sampson
The Boys & Girls Club of Fall River, MA
The Boys & Girls Club believes that every child in the Fall River, MA community should have a safe place where they can learn, play, and grow. They deserve a sanctuary where caring adults guide, supervise, and lead them to adulthood. The Boys & Girls Club of Fall River is that place.
Vy Phok
The Autism Project
The Autism Project is a unique collaboration of parents, professionals and community members that has existed since 1997. They provide quality support, training, and programming that is accessible to all for children and adults with Autism Spectrum Disorder (ASD), their families, and those who work with them.
Perks & Benefits
Taco built its business on family values that have sustained and strengthened our longevity as a company. Our employees are dedicated, integral members of our family, and our company culture is a personal one.
We welcome applicants who are passionate about the work they do, enjoy being challenged, and seek opportunities for professional growth in a dynamic, fast-paced environment. 
Our perks and benefits reflect our unwavering commitment to the Taco workforce.
We would love to have you as part of the Taco family!

Competitive Salary
Enjoy a competitive salary with an organization that has a turnover rate of less than 1%.

Medical, Dental and Vision
We've got you covered! Affordable medical, dental, and vision coverage is just one part of what makes working at Taco great.

Additional Insurance Programs
Extra, extra, read all about! We also offer Group Life Insurance, Voluntary Life Insurance, Whole Life Insurance, Critical Illness Insurance and Accident Insurance.

Lots of Free Coffee
We all need a little pick-me-up. Enjoy coffee, tea, and hot chocolate on us. Don't forget the occasional free snacks!

Company Outings
We love any excuse to celebrate our employees and the work that we do. From our annual awards banquet to family BBQs, there are plenty of ways to participate and have fun.

401K Investing
We are invested in your future. We offer all full-time employees the opportunity to take part in our 401k program that includes generous company matching.

Company Paid Time-off
We believe in working hard and achieving a work-life balance.  All employees are able to enjoy time off for vacations, personal time, holidays and even when they may be sick.

Tuition Reimbursement
We believe in developing our people and offer a generous tuition reimbursement program to help you reach your professional goals.

Discount Tickets/Memberships
Discount tickets are available for Canobie Lake Park, Six Flags New England, Water Country, Showcase Cinema, as well as memberships to BJs Wholesale and much more!
Equal Opportunity Employer
Taco provides employment opportunities to all qualified employees and applicants without regard to race, color, creed, genetic information, religion, national origin, gender, sexual orientation, gender identity and expression, age, disability, or veteran status and bases all employment decisions only on valid job requirements.