Taco After Dark
Season 8
Fall Series 2023 Online & On the Road
Taco After Dark returns with its Fall Series for 2023! Get ready for an energetic, informative, and entertaining program that features practical, real-world solutions to the challenges hydronics professionals face every day.
As part of this Fall Season, we are taking several episodes on the road, bringing the learnin' and funnin' to a few places near you. John, Dave, and Rick are visiting several technical schools across the continent and will present live from their training centers. If you are close to these training centers, join us online or stop in. We will also talk with the fabulous instructors at these schools as we do Taco After Dark live from their classrooms with a live audience at the same time.
Following are the dates and locations where we will be presenting live. Please get in touch with Dave Holdorf to inquire about attending in person.

October 4
Pennsylvania Petroleum Association
911B South Eisenhower Boulevard
Middletown, PA 17057-5504

October 25

November 15
Attendees may register for each session individually, and each program will be recorded and archived for repeated viewing. Each session qualifies you for one PDH credit. YOU MUST ATTEND ONE OF THE THE LIVE WEBINAR SESSIONS (NOT THE RECORDED SESSION) IN ORDER TO RECEIVE YOUR PDH CERTIFICATE. The link to the PDH certificate, along with a link to the recorded webinar session, will be emailed to you approximately 24 hours after the end of each webinar session.
Individual Class Descriptions and Registration links:
Every good hydronic system starts with a heat loss. Knowing the BTUH load allows us to accurately size the heating plant, properly size the piping, and – most importantly – select the right circulator for the job without oversizing.
In this fast-paced, fact-filled Taco After Dark session, you'll learn how to select the correct outdoor design temperature for your area. Once that's done, you can accurately calculate heat loss due to infiltration as well as window, wall, ceiling, and floor losses. It all starts with knowing the numbers.
Once you know the BTUH heating load, you can now get down to the business of adequately sizing your heat emitters.
We'll cover fin-tube baseboard, cast-iron and panel-type radiators, radiant floor heating and hydro-air. And whether you're using a cast iron boiler, a mod-con boiler or an air-to-water heat pump, we'll share with you how to interpret output and design charts so you can match the heat emitters to the water temperature your heating plant is capable of creating.
Note that this session will be presented live at Conestoga College. Stop in if you are close by!
ON-SITE & ONLINE
Pennsylvania Petroleum Association
911B South Eisenhower Boulevard
Middletown, PA 17057-5504
Part 3: Pipe Sizing, Air Control & Pumping Away
In this edition of Taco After Dark, you'll learn how to properly size your boiler header and distribution piping based on the BTUH load. You'll also learn the difference between an air scoop and an air eliminator, how both work, and why they work best on the supply side.
And speaking of the supply side, this fast-paced, fact-filled hour will go into detail on circulator location, pumping away and what can happen if the wrong circulator is used in the wrong place.
Note that this session will be presented live at PPATEC. Stop in if you are close by!
Part 4: Flow, Heat and the Finer Points of Circulator Selection
The next step in building a great hydronic system is understanding the interrelationship between BUTH, flow, pressure loss (known as head loss) and pipe sizing. All of those ingredients go into proper circulator selection.
In this class, you'll learn why there's no such thing as one circulator for all applications, and how our industry actually has a chronic circulator oversizing problem. And we'll also start the discussion on variable speed ECM circulators and why there's no such thing as a circulator that sizes itself.
ON-SITE & ONLINE
1 New England Tech Blvd
East Greenwich, RI 02818
Part 5: ECM Circulator Essentials
ECM stands for Electronically Commuted Motor. And those three little letters are transforming residential hydronics. But do we really know what we need to know about how these remarkable little devices work?
Variable speed technology can do wonders for the modern residential hydronic system, but they're not magic. They don't size themselves and they don't take the thinking out of circulator selection, no matter how many times you press that AUTO button. In this session, we'll dispel the many myths and common falsehoods about ECM circulators. And we'll show you the real value of these things will help you create the most efficient system possible for your customers.
Note that this session will be presented live at the New England Institute of Technology. Stop in if you are close by!
Part 6: Circulators or Zone Valves
If you were King of Hydronics and you could dictate to the industry how to zone a system, would you insist on one circulator per zone, or would you rule in favor of one circulator and zone valves?
It's an age-old question, and in this session of Taco After Dark we'll examine the pros, cons, realities, and myths of both options. And by the time the hour is up, we'll provide you with the ultimate and definitive answer as to which one is better and why.
Part 7: Air-To-Water Heat Pumps and Low Temperature Hydronics
With the movement to "beneficial electrification" well underway, air-to-water heat pumps are becoming a factor in modern residential hydronics.
In this program, we'll discuss how these things work, what they can (and can't) do, and how to get into this rapidly growing business. You'll also learn about the new Taco System M air-to-water heat pump and its unique capabilities.
Part 8: Domestic Hot Water Recirculation – Why Sizing and Controls are Beyond Critical
Installing a domestic hot water recirculation system is easy, but installing (and controlling) one correctly requires some know-how.
An oversized DHW recirculation pump without adequate controls is a recipe for disaster. But in this program, we'll show you the correct way to size and control a DHW recirculation system for all types of water heaters. We'll pay particular attention to the unique DHW recirculation requirements being set forth by heat pump water heater manufacturers.
Note that this session will be presented live at Johnson College. Stop in if you are close by!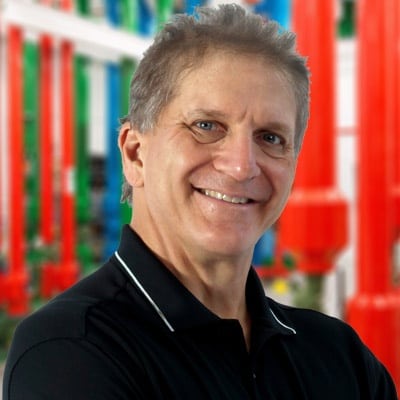 John Barba
Director of Training, Taco Comfort Solutions
John Barba has been in the plumbing heating industry most of his life, growing up in his family's plumbing and heating business in Harvard, MA. John's practical experience includes everything from ditch digging and drain cleaning to boiler piping and PEX slinging, as well as business management and contractor sales. Since 1995, John has trained over 30,000 contractors on the fine art and subtle science of hydronic heating design and installation through highly interactive, entertaining and informative seminars.
John is Director of Training for Taco Comfort Solutions, the leading manufacturer of commercial and residential circulators, controls and accessories for plumbing and heating systems. He is the 2012-2014 recipient of the Carlson-Holohan Industry Award of Excellence, and was recently named the industry's Best Trainer for 2015 by AHRI News Magazine.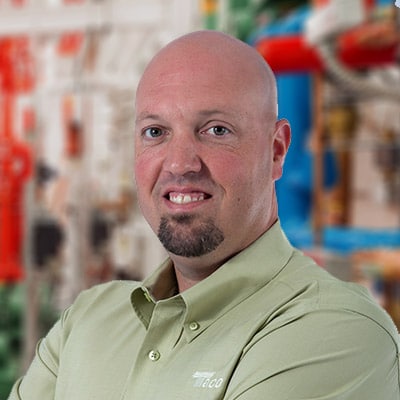 David Holdorf
Residential Trainer, Eastern Region, Taco Comfort Solutions
Mr. Holdorf has been in the hydronic industry for 25 years, specifically in the radiant heating side of the business for the better part of his career. Starting out in the technical support/design role and then took over as Engineering Manager overseeing the Technical Support and Design Department. Later he took a position as a Field Technician; supporting training, designing, installing and troubleshooting.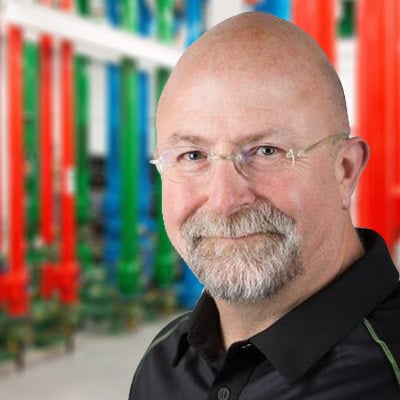 Rick Mayo
Western Product and Application Instructor, Taco Comfort Solutions
Rick started his career in the hydronic heating industry as a plumber in 1977. In 1981, he transitioned into a wholesale role. Over the next 21 years, he worked his way up to a regional heating manager and left to pursue a training/technical support position with Uponor-Wirsbo. Seven years later, Rick took a western regional sales manager/corporate trainer role with Triangle Tube/ACV. Since joining Taco in 2015, Rick has made an impact as the Western Product and Application Instructor through his training that stretches from Alaska to San Diego, as well as four provinces in western Canada.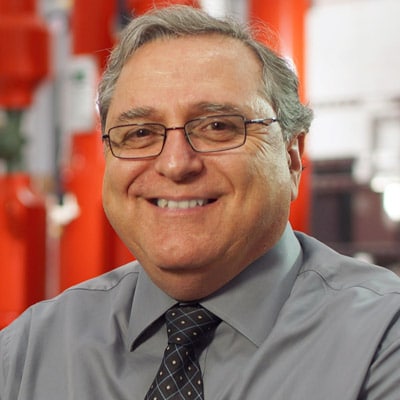 Richard Medairos
Director of Engineered Products and Systems Training
Mr. Medairos is a Senior Systems Engineer and Director of Commercial Training at Taco Comfort Solutions. He has over forty years of experience with demonstrated expertise in engineering, project management and planning. Throughout his career, he has worked on projects with major clients such as NASA's Kennedy Space Center, Disney World, Universal Studios Florida, Boston University, Rhode Island School of Design, First Data Corporation, and Taco's Innovation & Development Center.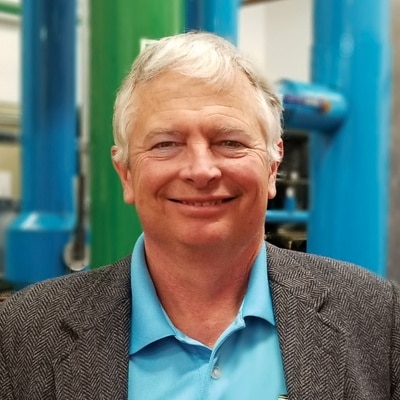 Brett Zerba
Applications Engineer, Taco Comfort Solutions
Mr. Zerba is an Application Engineer at Taco Comfort Solutions with over twenty years of experience at the company. He graduated with his Bachelor of Science in Mechanical Engineering from the University of New Hampshire in 1981, and in 2003 he earned his Master of Business Administration from Johnson & Wales. Mr. Zerba has demonstrated his skill and expertise in the field of hydronic systems as an ASHRAE and Hydraulic Institute member.
Webinar Library
Taco After Dark webinar recordings.