Taco After Dark
Season 7 – System M
The System M sessions start on March 8th and will run for four weeks. In addition, we will be offering these classes LIVE TWICE A WEEK to make it as convenient as possible to attend, no matter where you live. Each week will feature a session on Tuesday at 10:00pm EDT, and Wednesday at 7:00pm EDT. The only exception is the first week when both sessions will be on Wednesday.
Taco After Dark returns in 2023 with a focus on the award-winning System M Air-to-Water Heat Pump! Get ready for an energetic, informative and entertaining program that will highlight the features and functionality of System M. And as the programs name suggests, Taco After Dark is designed for the working man or woman with evening sessions that won't interfere with workday schedules.
Attendees may register for each session individually, and each program will be recorded and archived for repeated viewing. Each session qualifies you for one PDH credit. YOU MUST ATTEND ONE OF THE THE LIVE WEBINAR SESSIONS (NOT THE RECORDED SESSION) IN ORDER TO RECEIVE YOUR PDH CERTIFICATE. The link to the PDH certificate, along with a link to the recorded webinar session, will be emailed to you approximately 24 hours after the end of each webinar session.
Individual Class Descriptions and Registration links:
Part 1: Introduction to System M – Taco's new Air-to-Water Heat Pump System
In this program, we introduce you to the latest in air-to-water heat pump technology, the Taco Comfort Solutions System M Air-to-Water Heat Pump System. We will discuss what the technology is, how it's different, and why, for the right application, it can be an excellent choice for both heating and cooling.
 You'll also learn about Taco's partnership with Germany's Glen Dimplex and we'll introduce you to both the outdoor heat pump unit and System M's exclusive indoor unit.
Part 2: Deep Dive Into System M – What Makes the Indoor Unit So Unique
In this fast-paced, fact-filled hour, you'll get up close and personal with the System M indoor unit. It features a fully piped and wired package, featuring a built-in buffer tank, circulators, and a unique piping arrangement called the "dual differential pressureless manifold."
 You'll also learn about the powerful System M control package and how it manages the relationship between the outdoor unit, indoor unit, and heating/cooling system to maximize overall efficiency and system longevity.
Part 3: Low Temperature Heating Design for System M
In the previous System M webinars, we focused on the main components inside the Hydrobox as well as the Heat Pump itself. In Part 3 of our series, we will focus on the proper design of a system's heat emitters. This one-hour session will concentrate on low-temperature heat emitters such as radiant heating, panel radiators, and low-temperature hydrocoil systems for heating and cooling the home.
 There's more to it than just slapping some tubing in the floor and dropping a coil in the ductwork. Doing it right will not only maximize comfort but will also optimize System M's efficiency and longevity.
Part 4: Designing and Piping Multi-Temp, Multi-Load Heating Systems for System M
You've seen the Hydrobox and the Heat Pump in detail, and you've learned how to properly design your heat emitters. The only thing left is to put it all together and make System M go. In this session, we'll review connecting the Heat Pump, Hydrobox, and heat emitters, and how to properly commission the system for maximum performance. And since System M can also make your domestic hot water, we'll look at some of the specific requirements to make sure the companion indirect tank is working at its peak capabilities.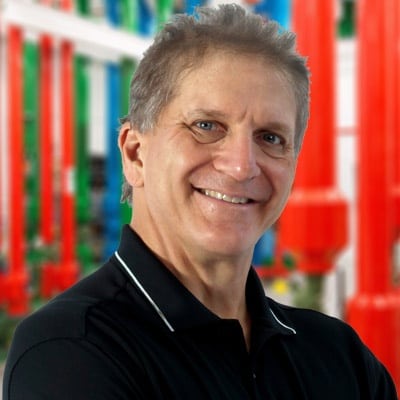 John Barba
Director of Training, Taco Comfort Solutions
John Barba has been in the plumbing heating industry most of his life, growing up in his family's plumbing and heating business in Harvard, MA. John's practical experience includes everything from ditch digging and drain cleaning to boiler piping and PEX slinging, as well as business management and contractor sales. Since 1995, John has trained over 30,000 contractors on the fine art and subtle science of hydronic heating design and installation through highly interactive, entertaining and informative seminars.
John is Director of Training for Taco Comfort Solutions, the leading manufacturer of commercial and residential circulators, controls and accessories for plumbing and heating systems. He is the 2012-2014 recipient of the Carlson-Holohan Industry Award of Excellence, and was recently named the industry's Best Trainer for 2015 by AHRI News Magazine.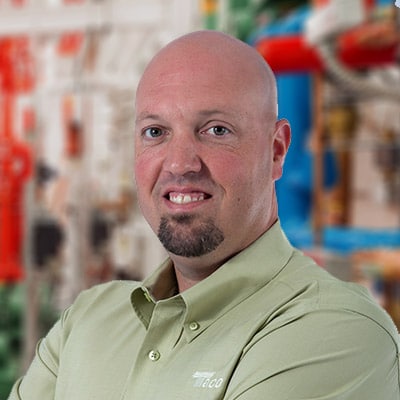 David Holdorf
Residential Trainer, Eastern Region, Taco Comfort Solutions
Mr. Holdorf has been in the hydronic industry for 25 years, specifically in the radiant heating side of the business for the better part of his career. Starting out in the technical support/design role and then took over as Engineering Manager overseeing the Technical Support and Design Department. Later he took a position as a Field Technician; supporting training, designing, installing and troubleshooting.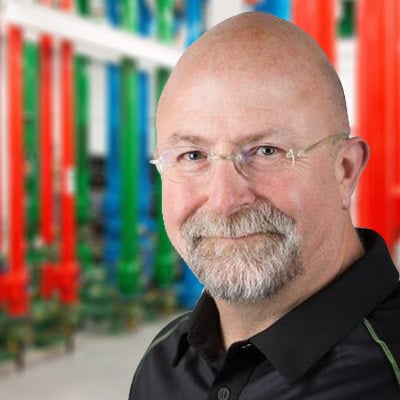 Rick Mayo
Western Product and Application Instructor, Taco Comfort Solutions
Rick started his career in the hydronic heating industry as a plumber in 1977. In 1981, he transitioned into a wholesale role. Over the next 21 years, he worked his way up to a regional heating manager and left to pursue a training/technical support position with Uponor-Wirsbo. Seven years later, Rick took a western regional sales manager/corporate trainer role with Triangle Tube/ACV. Since joining Taco in 2015, Rick has made an impact as the Western Product and Application Instructor through his training that stretches from Alaska to San Diego, as well as four provinces in western Canada.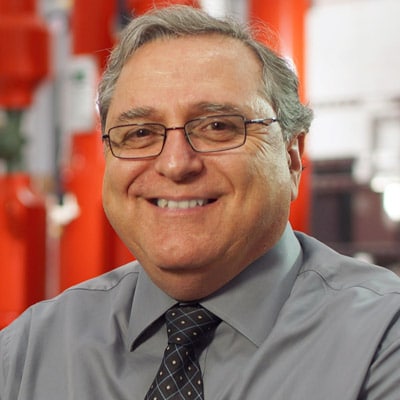 Richard Medairos
Director of Engineered Products and Systems Training
Mr. Medairos is a Senior Systems Engineer and Director of Commercial Training at Taco Comfort Solutions. He has over forty years of experience with demonstrated expertise in engineering, project management and planning. Throughout his career, he has worked on projects with major clients such as NASA's Kennedy Space Center, Disney World, Universal Studios Florida, Boston University, Rhode Island School of Design, First Data Corporation, and Taco's Innovation & Development Center.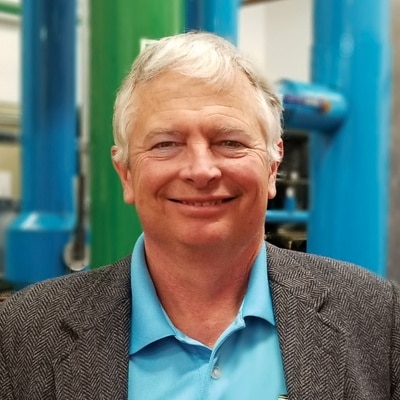 Brett Zerba
Applications Engineer, Taco Comfort Solutions
Mr. Zerba is an Application Engineer at Taco Comfort Solutions with over twenty years of experience at the company. He graduated with his Bachelor of Science in Mechanical Engineering from the University of New Hampshire in 1981, and in 2003 he earned his Master of Business Administration from Johnson & Wales. Mr. Zerba has demonstrated his skill and expertise in the field of hydronic systems as an ASHRAE and Hydraulic Institute member.
Webinar Library
Taco After Dark webinar recordings.