Taco Tuesday Training Webinar Series
Join us for
Taco Tuesday
, Taco's fun, free, fact-filled one-hour training webinars that will keep you up-to-date on the latest HVAC systems, products, tools, and technologies. The webinars occur on Tuesdays at 12 noon EST and will feature a residentially-focused or a commercially-focused topic.
Each webinar qualifies you for one PDH credit. YOU MUST ATTEND THE LIVE WEBINAR SESSION (NOT THE RECORDED SESSION) IN ORDER TO RECEIVE YOUR PDH CERTIFICATE. The link to the PDH certificate, along with a link to the recorded webinar session, will be emailed to you approximately 24 hours after the end of each webinar session.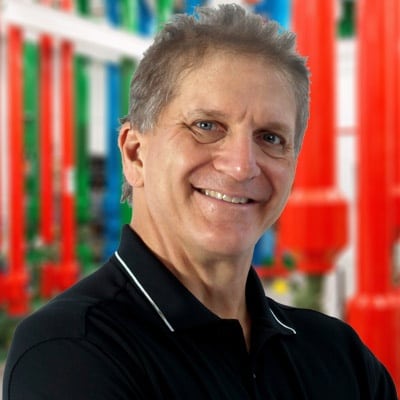 John Barba
Director of Training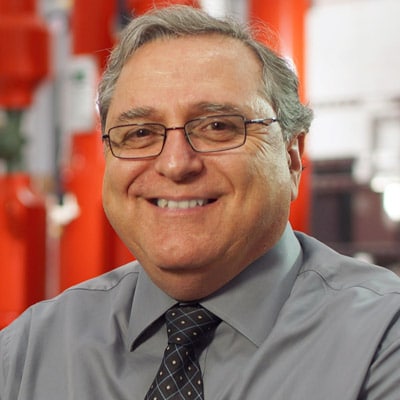 Rich Medairos, P.E.
Director of Engineered Products and Systems Training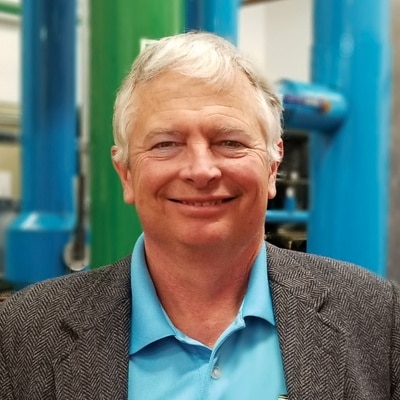 Brett Zerba
Applications Engineer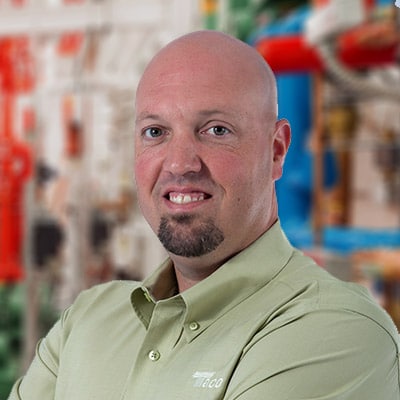 Dave Holdorf
Residential Trainer, Eastern Region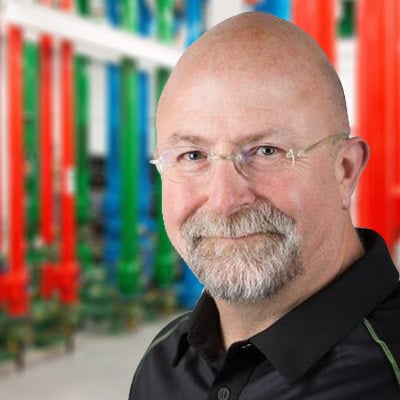 Rick Mayo
Western Product and Application Instructor
Upcoming Webinar Schedule:
After registering, you will receive a confirmation email containing information about joining the webinar.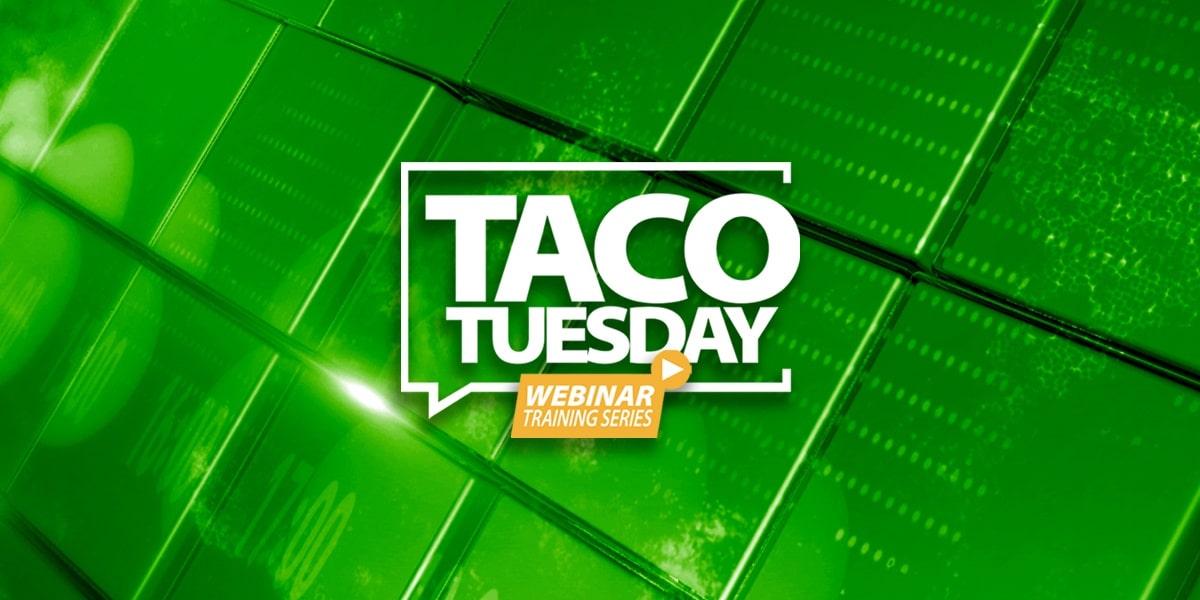 May 10:  Residential Focus
ECM Circulators vs. PSC Circulators
Presented by John Barba, Dave Holdorf, and Rick Mayo
The industry has taken to referring to ECM circulators as "smart pumps," that will "do the thinking for you." Both are inherently false. They're not that smart and they certainly don't think. That, friends, is your job. Well, if that's the case, then what's the different between ECM technology and those good old fashioned permanent split capacitor circulators we've been using for decades? In this Taco Tuesday webinar, we will examine the difference between ECM and PSC, and discuss the advantages of both so you can make the best choice for your customers.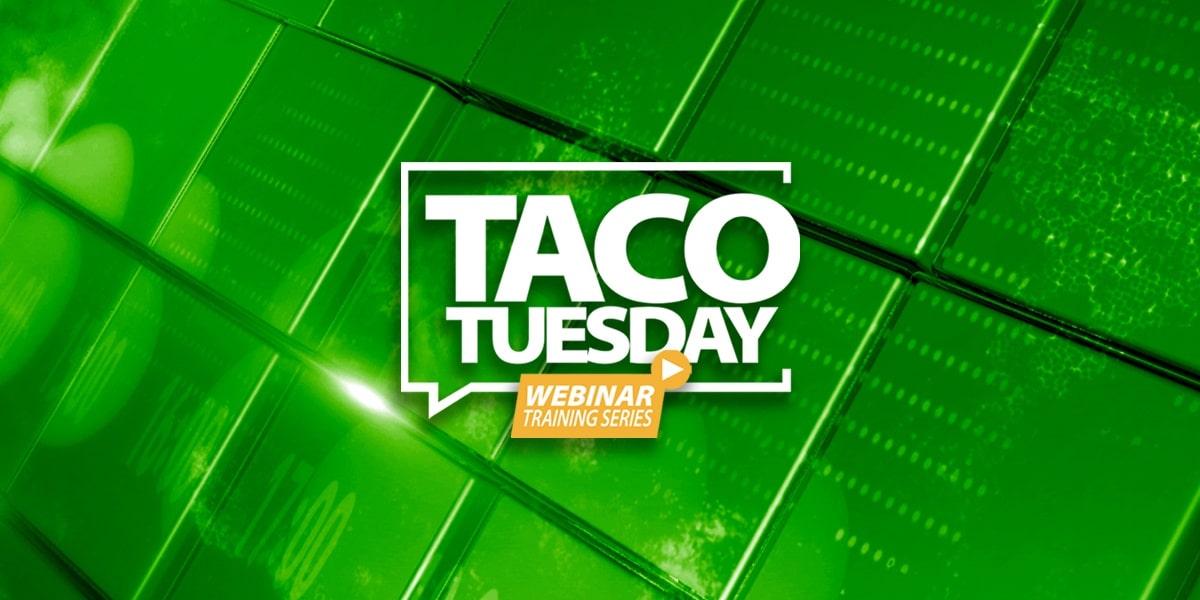 May 17:  Commerical Focus
Deep Dive Into Taco's FI/CI Pump Models
Presented by Rich Medairos, P.E. and Brett Zerba
Performance Data
Features
Applications
Instruction Sheets
Proper Alignment
Base Grouting
Troubleshooting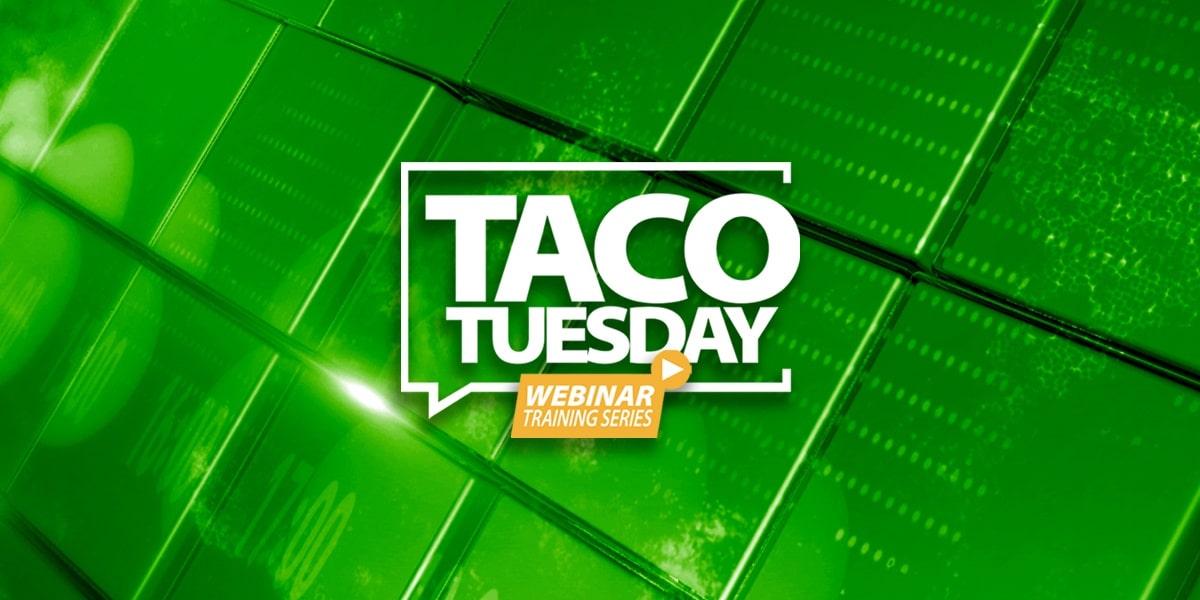 May 24:  Residential Focus
Deep Dive into the Residential ECM lineup – VT2218, 0018e, 0015e3, 007e
Presented by John Barba, Dave Holdorf, and Rick Mayo
In the last Taco Tuesday, we reviewed the difference between ECM and PSC circulators. In this session, we'll take a deep dive into the world of ECM circulators. We'll share with you what they do (and don't do) and provide you with real world information to help you choose the right circulator for the right application and – most importantly – how to set them up properly so you and your customer get the most bang for the buck. These things don't size themselves or set up automatically – no matter who makes them. We'll show you the right way.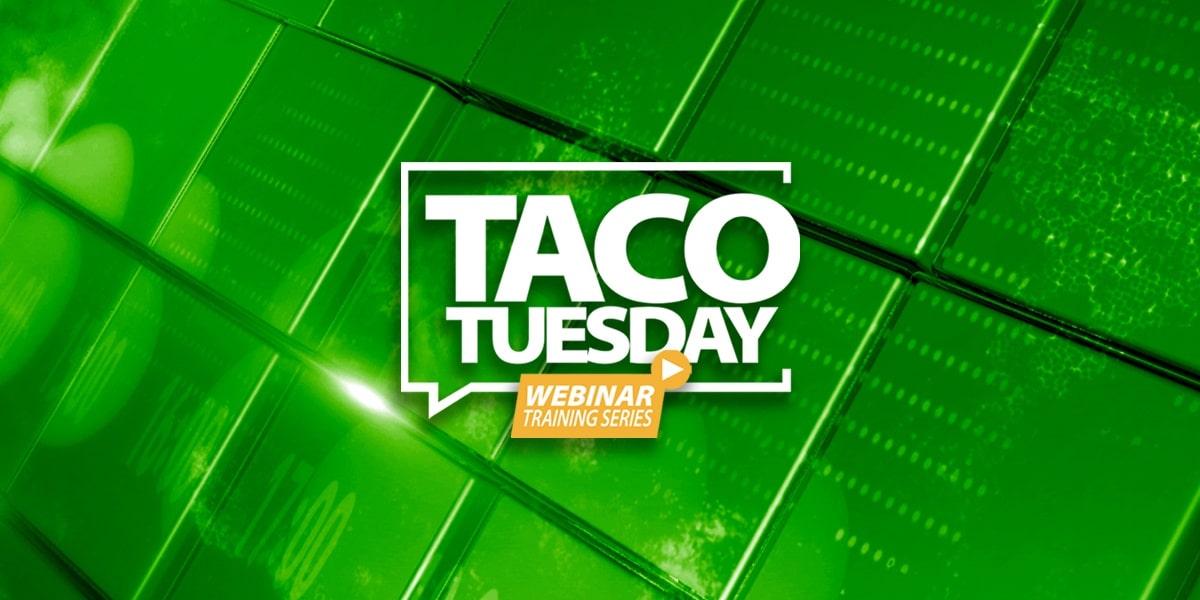 June 7:  Residential Focus
Hydraulic Institute High Efficiency Ratings
Presented by John Barba, Dave Holdorf, and Rick Mayo
Soon you'll be seeing Energy Efficiency labels on all residential ECM circulators, if you haven't already. It's a new system initiated by the Hydraulics Institute to provide contractors and homeowners information on the relative efficiency of different circulators, and to illustrate the relative energy savings compared to standard efficiency circulators. In this one-hour session, we'll show you how to interpret those numbers, what they really mean and how to show your customers that you're bringing them the best and most efficient systems possible.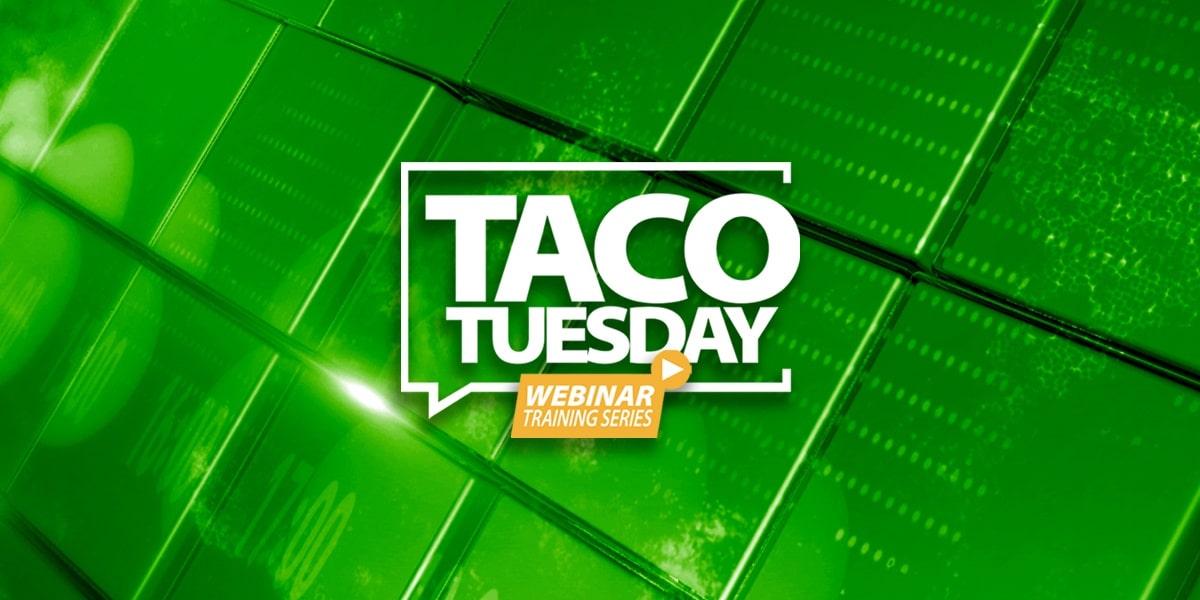 June 14:  Commerical Focus
How to Read a Psychrometric Chart
Presented by Rich Medairos, P.E. and Brett Zerba
Understanding is Essential
Components
Apply Psychrometric Data
Solve HVAC System Design Challenges
The Study of the Properties of Moist Air
Drybulb / Wetbulb
Dew Point
Relative Humidity
And Much, Much More!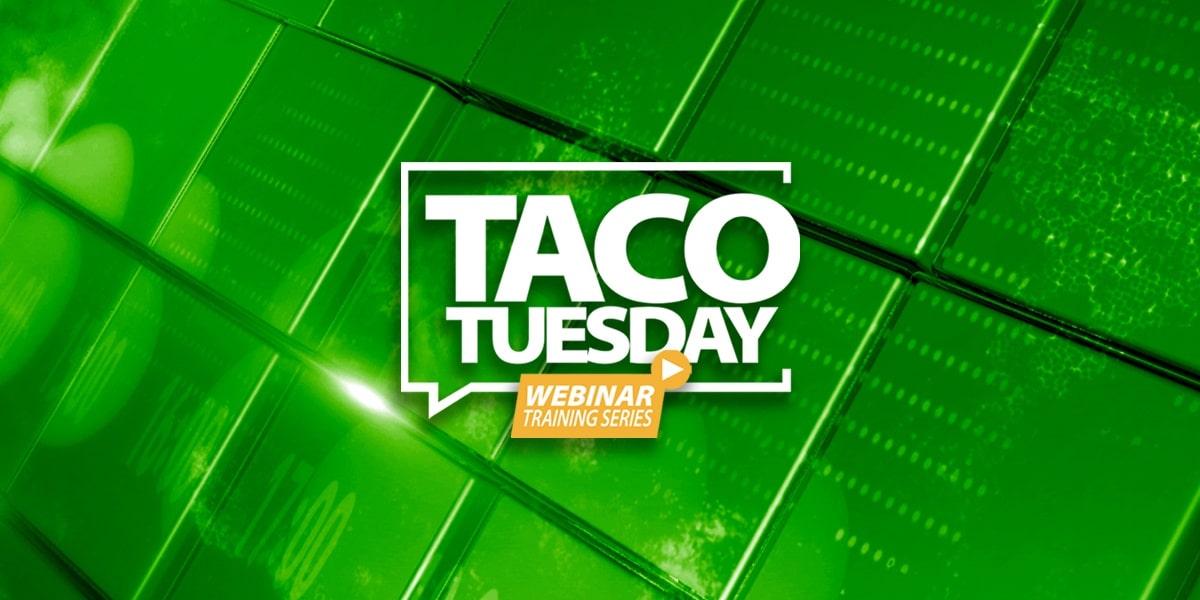 June 21:  Residential Focus
Low, Low Temperature Hydronic Applications
Presented by John Barba, Dave Holdorf, and Rick Mayo
It used to be simple, right? A cast iron boiler, a high limit and some heat emitters and bang, you have a hydronic system. But it's not so simple now. Modulating-condensing boilers love lower water temperatures. But retrofitting a low temperature boiler into what used to be a high temperature system requires a little inspiration (and maybe, just maybe, a little math). In this Taco Tuesday webinar, we'll dive into why (and how) mod-con boilers can work effectively and efficiently with older systems, and how to make that new boiler work best so that you can give your customers the most bang for their buck.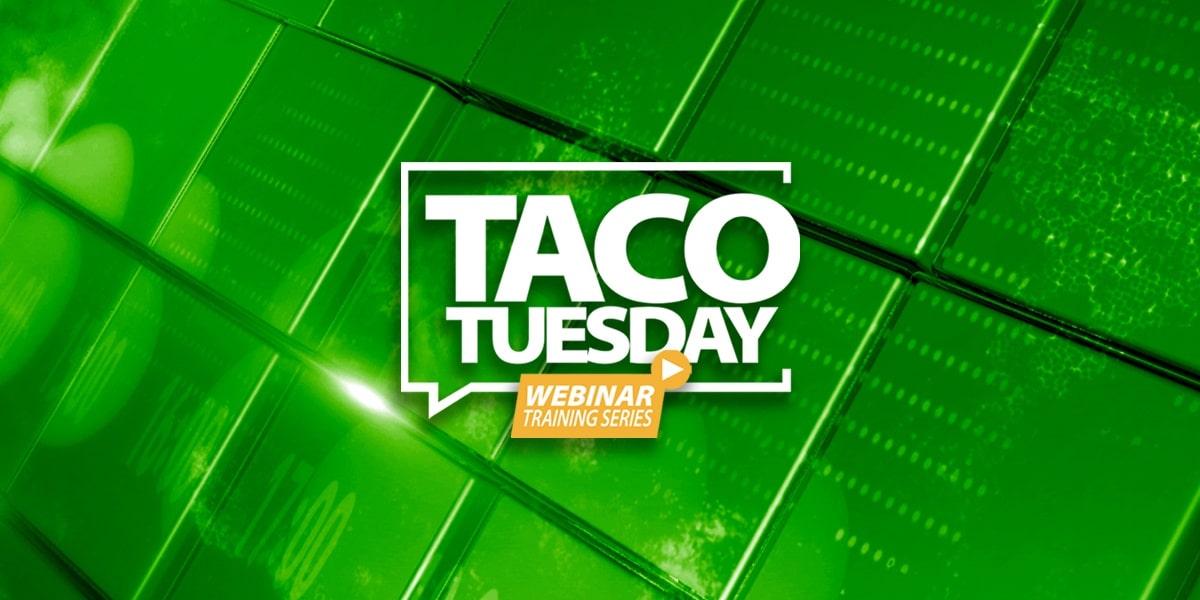 June 28:  Commerical Focus
Deep Dive Into Taco's SKV Pump Model
Presented by Rich Medairos, P.E. and Brett Zerba
How It Works
Advantages
What Comes with the Pump
Drive Information
Installation
Multiple Modes

Flow Compensation
Constant Flow
Constant Pressure
Traditional

How to Start It Up
Webinar Library
Taco Tuesday webinar recordings.