The Taco Innovation and Development Center (IDC)
The Taco Innovation and Development Center is a state-of-the-art learning and training environment, complete with classroom spaces, conference rooms, and functional labs for testing and teaching. The IDC was designed to showcase the latest in energy-saving and sustainable products from Taco Comfort Solutions and provide "Living Laboratories" of installed and operational products for hands-on demonstrations and teaching purposes.
The IDC is a destination for architects, mechanical engineers, HVAC contractors, plumbers and other industry professionals from all over the world. It's a place where they can learn about and experience first-hand the latest heating and cooling technologies from Taco Comfort Solutions. This powerful combination of technology and education makes the Taco IDC a truly unique and innovative facility, and was awarded LEED Gold for its green technology and sustainable features.
The All-New Taco Residential Hydronics:  Advanced Soup to Variable Speed Nuts
We've completely revamped our intensive, fast-paced, fact-based two-day program. It's fresh, new, and exciting and features the most up-to-date technology in residential hydronic heating. Among the topics covered:
Heat Loss- why it's critical for maximum efficiency
Circulator Essentials – flow, head, pump curves, and what pumping away really means
Mod-Con Boiler Piping – closely spaced tees, hydraulic separators, or buffer tanks: why, when, and where
The TRUTH About Variable Speed Pumps – why nothing sizes itself and "magic" only exists in the movies
Circulators vs. Zone Valves – will we ever settle this one?
Electronic Controls – powerful solutions to simplify your wiring
Low-Temperature Hydronics – radiant, radiators and how to get that water temperature LOW
Air To Water Heat Pumps – how they work and what they can and can't do
Getting the Most Out of Your Indirect – what the spec sheets really mean
Domestic Hot Water Recirculation – why small is so beautiful
This two-day program maximizes real-world solutions to real-world challenges while busting some of the crazy myths that run rampant in our industry. While other factory or field training programs are thinly disguised sales pitches, our class arms you with information you can use in your next mechanical room, regardless of your product of choice.
The program features hands-on wiring, an in-depth tour of our state-of-the-art factory in Cranston, Rhode Island, lively and engaging instruction, meals, hotel accommodations, and plenty of takeaway materials to ensure the learning sticks.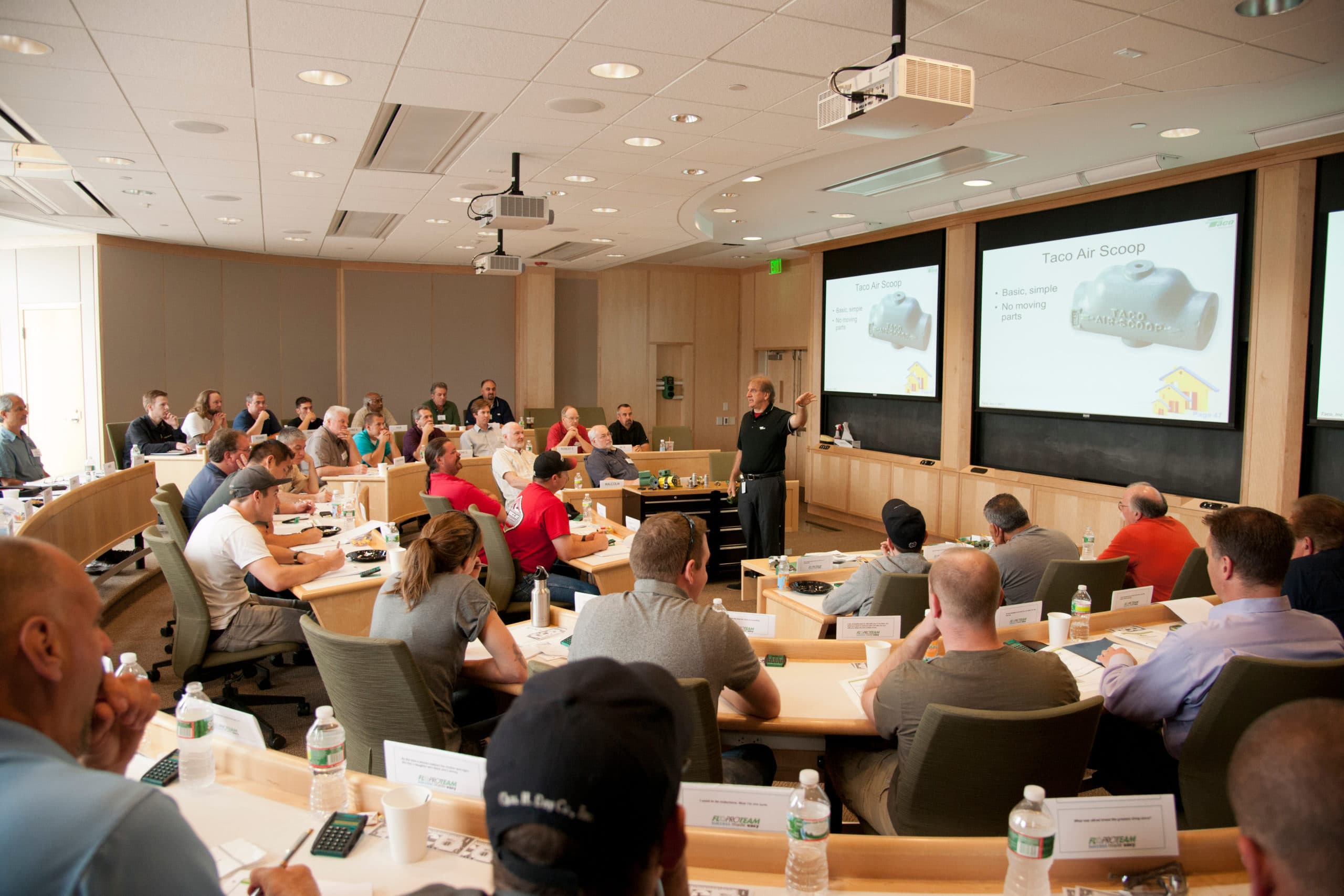 2023 Schedule
April 6-7 (SOLD OUT)
May 11-12
June 8-9
Aug 17-18 (SOLD OUT)
Sept 21-22
Oct 26-27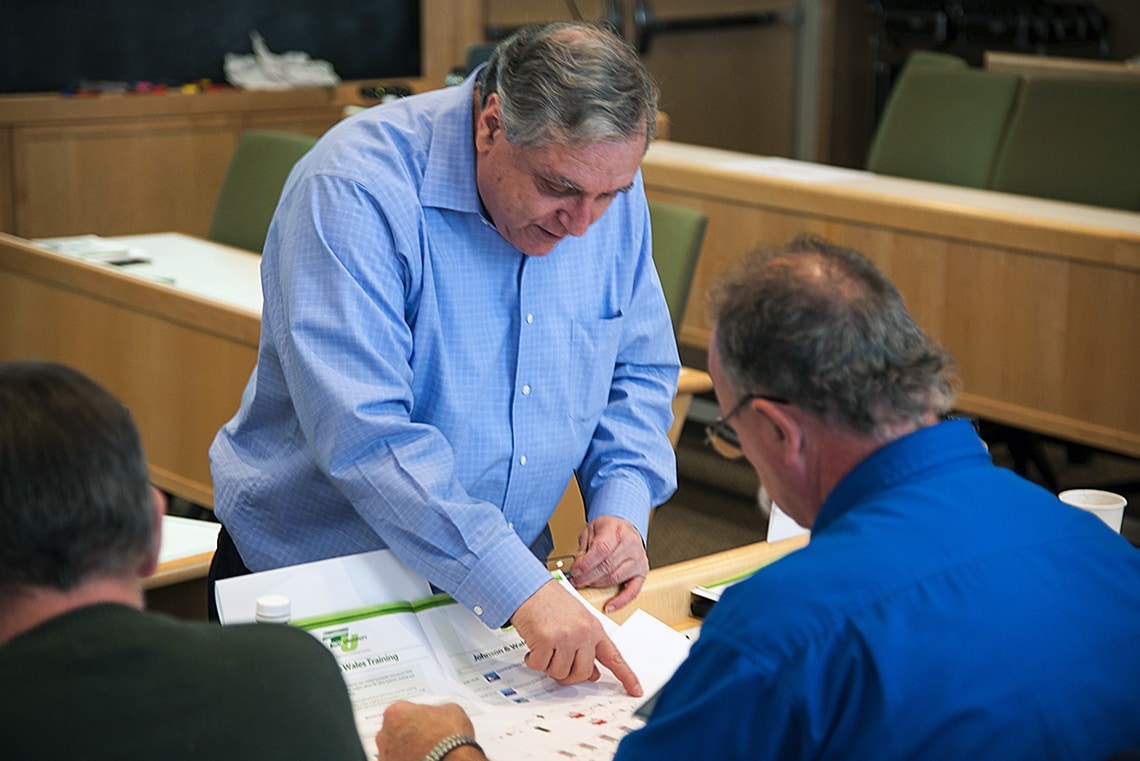 2023 Schedule
Training Dates & Hours:
October 24 (8 am – 4 pm)
October 25 (8 am – 2 pm)

November 7 (8 am – 4 pm)
November 8 (8 am – 2 pm) 
For the first time, the Taco Commercial training team will be offering a two-day hydronic-focused training class.  The class will be held at Taco Comfort Solutions World Headquarters located in Cranston, RI.
The program features highly interactive very informative instruction including an in-depth tour of our state-of-the-art factory in Cranston, Rhode Island, meals, hotel accommodations, and plenty of takeaway materials to ensure the learning sticks.
TOPICS COVERED:
Types of HVAC pumps
Pump Components
Applications
Pump Curves

Design Point
Shut Off Head
NOL
BEP
NPSH
System Curve

Proper pump selection for the job
Fundamentals of troubleshooting an HVAC piping system
HVAC Hydronic Piping Systems
How to design a piping system
How to calculate GPM
How to calculate design resistance
Proper hydronic pipe sizing
Hydronic System Solution Software
Parallel Pumping Systems
Why are they used
How to design one
Expansion Tanks
Different types
How to size and select one
Heat Exchangers
What is a heat exchanger
Different types
How to properly size one
Selection
HVAC system Concept Design
Estimating heating and cooling loads
Types of HVAC systems
What is ventilation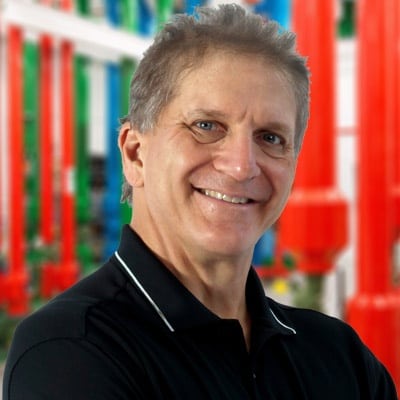 John Barba
Director of Training, Taco Comfort Solutions
John Barba has been in the plumbing heating industry most of his life, growing up in his family's plumbing and heating business in Harvard, MA. John's practical experience includes everything from ditch digging and drain cleaning to boiler piping and PEX slinging, as well as business management and contractor sales. Since 1995, John has trained over 30,000 contractors on the fine art and subtle science of hydronic heating design and installation through highly interactive, entertaining and informative seminars.
John is Director of Training for Taco Comfort Solutions, the leading manufacturer of commercial and residential circulators, controls and accessories for plumbing and heating systems. He is the 2012-2014 recipient of the Carlson-Holohan Industry Award of Excellence, and was recently named the industry's Best Trainer for 2015 by AHRI News Magazine.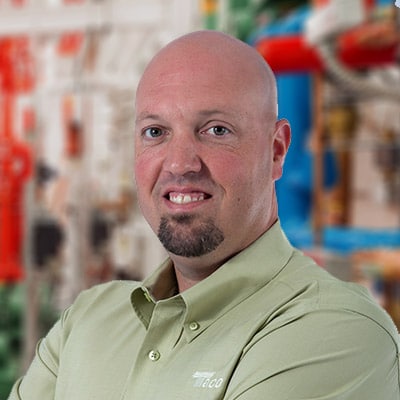 David Holdorf
Residential Trainer, Eastern Region, Taco Comfort Solutions
Mr. Holdorf has been in the hydronic industry for 25 years, specifically in the radiant heating side of the business for the better part of his career. Starting out in the technical support/design role and then took over as Engineering Manager overseeing the Technical Support and Design Department. Later he took a position as a Field Technician; supporting training, designing, installing and troubleshooting.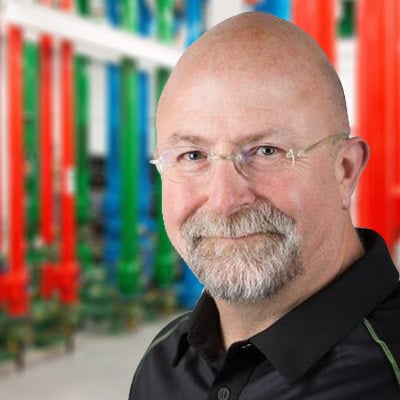 Rick Mayo
Western Product and Application Instructor, Taco Comfort Solutions
Rick started his career in the hydronic heating industry as a plumber in 1977. In 1981, he transitioned into a wholesale role. Over the next 21 years, he worked his way up to a regional heating manager and left to pursue a training/technical support position with Uponor-Wirsbo. Seven years later, Rick took a western regional sales manager/corporate trainer role with Triangle Tube/ACV. Since joining Taco in 2015, Rick has made an impact as the Western Product and Application Instructor through his training that stretches from Alaska to San Diego, as well as four provinces in western Canada.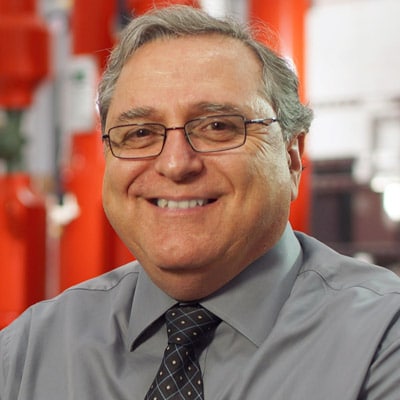 Richard Medairos
Director of Engineered Products and Systems Training
Mr. Medairos is a Senior Systems Engineer and Director of Commercial Training at Taco Comfort Solutions. He has over forty years of experience with demonstrated expertise in engineering, project management and planning. Throughout his career, he has worked on projects with major clients such as NASA's Kennedy Space Center, Disney World, Universal Studios Florida, Boston University, Rhode Island School of Design, First Data Corporation, and Taco's Innovation & Development Center.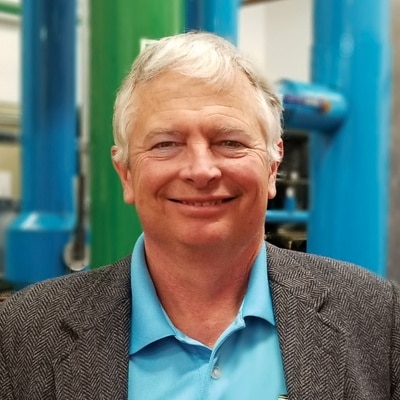 Brett Zerba
Applications Engineer, Taco Comfort Solutions
Mr. Zerba is an Application Engineer at Taco Comfort Solutions with over twenty years of experience at the company. He graduated with his Bachelor of Science in Mechanical Engineering from the University of New Hampshire in 1981, and in 2003 he earned his Master of Business Administration from Johnson & Wales. Mr. Zerba has demonstrated his skill and expertise in the field of hydronic systems as an ASHRAE and Hydraulic Institute member.