Taco After Dark
West Coast Special Edition
The popular Taco After Dark online training program is expanding its reach, adding a pilot program for plumbing and heating professionals in the Mountain and Pacific time zones.
The new program, called Taco After Dark – West Coast Edition, is a three-part series covering three essential topics designed to give industry professionals information they can use right away. These fast-paced, fact-filled programs will give contractors and wholesalers straight talk on how to properly size and select boiler and system circulators, the importance of proper sizing and the dangers of oversizing, the truth about ECM circulators and what they really do (and, more importantly, don't do), and the importance of getting domestic hot water recirculation sizing right.
With Taco After Dark – West Coast Edition, you will get real world solutions to real world problems. What you won't get is a fluff-filled, sales pitch. The stuff you learn at night you can put to use the very next morning, regardless of your product of choice.
Taco After Dark – West Coast Edition is free for industry professionals and is scheduled for the convenience of the working tradesperson. These live, interactive programs run for one hour, and will start at 7:30 PM Pacific, 8:30 PM Mountain.
We look forward to seeing you there.
Taco Comfort Solutions, in conjunction with Mechanical-Hub, is thrilled to bring its innovative and popular training series Taco After Dark back for a special West Coast edition. In the midst of lockdowns, quarantines, and social distancing, Taco would like to help you use this time to sharpen your skills. Together we are offering our full-day residential field training class to you, one hour at a time.
Taco After Dark is an energetic, informative and entertaining 3-week program and features practical, real world solutions to the challenges hydronics professionals face every day. And as the program's name suggests, Taco After Dark is designed for the working man or woman with evening sessions that won't interfere with the demands of heating season.
Taco After Dark sessions run one hour each and will start promptly at 7:30 PM Pacific time. The program begins Thursday, April 1 and will run each Thursday through completion on April 29.  Your hosts – Taco Trainers Dave Holdorf, Rick Mayo and John Barba – will share with you everything from basic heat loss calculations to advanced boiler piping and circulator selection. The trio will also remain online after the program to answer as many questions about hydronics as the audience wishes.
Attendees may register for each session individually, and each program will be recorded and archived for repeated viewing. Each session qualifies you for one PDH credit. YOU MUST ATTEND THE LIVE WEBINAR SESSION (NOT THE RECORDED SESSION) IN ORDER TO RECEIVE YOUR PDH CERTIFICATE. The link to the PDH certificate, along with a link to the recorded webinar session, will be emailed to you approximately 24 hours after the end of each webinar session.
Individual Class Descriptions and Registration links:
Domestic Hot Water Recirculation Essentials
This working from home thing has more people paying attention to how long they must wait for hot water. This is a golden opportunity for the plumbing and heating professional, and there's never been a better time to show your customers the benefits of domestic hot water recirculation. No more waiting!!
In this program, Taco will show you the right way to size a DHW recirculation pump (here's a hint – bigger is NEVER better!). You'll learn the dangers of over-pumping and how, in most cases, the circulator you need will be surprisingly small. You'll learn strategies for retrofit installation, smart control strategies and how to make sure your customer gets hot water when they want it.
Circulator Sizing Essentials
Do you know where pump performance curves come from, or why they're important? In this session we will discuss what a pump performance curve represents, the difference between a "flat curve" pump and a "steep curve" pump and why knowing the difference matters. The type of circulator you choose – and its performance curve – impacts system dynamics, performance, efficiency, and the lifespan of a system, more so than you may realize. All circulators are not created equal and there's no such thing as one circulator that's right for every application.
In this session, you'll learn how professionals always apply the right circulator to the right application. You'll learn how to figure the required GPM flow rate and how to calculate head loss in the field in order to make the right selection. You'll also learn the importance of correctly sizing the boiler circulator for a mod-con unit, and – if you follow some simple basics – how small of a circulator you can actually use, and why that's important.
ECM stands for Electronically Commutated Motor. Those three little letters are transforming residential hydronics, but do we really know what we need to know about how these remarkable little devices work?
Variable Speed Technology can do wonders for the modern residential hydronic system, but they're not magic, and they don't size themselves – no matter how many times you push that button. In this highly anticipated session, we'll dispel the common falsehoods being fed to the industry about variable speed circulators and get right down to the truth of how they work, what they do and the value they bring to your systems.
You'll learn the difference between Delta-T and Delta-P circulators, why each exists and what each can do for you. We'll also show you the latest in ECM technology and the advantages of Bluetooth Connectivity.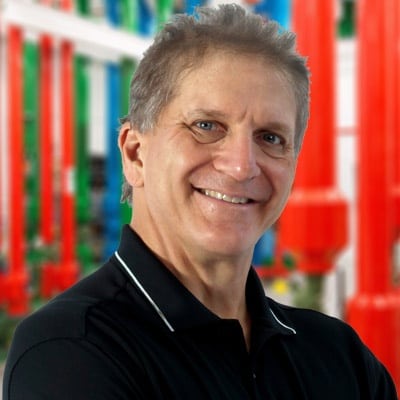 John Barba
Director of Training, Taco Comfort Solutions
John Barba has been in the plumbing heating industry most of his life, growing up in his family's plumbing and heating business in Harvard, MA. John's practical experience includes everything from ditch digging and drain cleaning to boiler piping and PEX slinging, as well as business management and contractor sales. Since 1995, John has trained over 30,000 contractors on the fine art and subtle science of hydronic heating design and installation through highly interactive, entertaining and informative seminars.
John is Director of Training for Taco Comfort Solutions, the leading manufacturer of commercial and residential circulators, controls and accessories for plumbing and heating systems. He is the 2012-2014 recipient of the Carlson-Holohan Industry Award of Excellence, and was recently named the industry's Best Trainer for 2015 by AHRI News Magazine.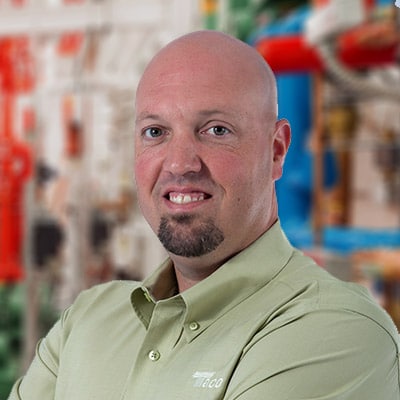 David Holdorf
Residential Trainer, Eastern Region, Taco Comfort Solutions
Mr. Holdorf has been in the hydronic industry for 25 years, specifically in the radiant heating side of the business for the better part of his career. Starting out in the technical support/design role and then took over as Engineering Manager overseeing the Technical Support and Design Department. Later he took a position as a Field Technician; supporting training, designing, installing and troubleshooting.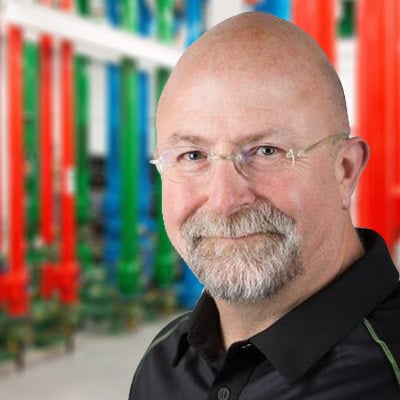 Rick Mayo
Western Product and Application Instructor, Taco Comfort Solutions
Rick started his career in the hydronic heating industry as a plumber in 1977. In 1981, he transitioned into a wholesale role. Over the next 21 years, he worked his way up to a regional heating manager and left to pursue a training/technical support position with Uponor-Wirsbo. Seven years later, Rick took a western regional sales manager/corporate trainer role with Triangle Tube/ACV. Since joining Taco in 2015, Rick has made an impact as the Western Product and Application Instructor through his training that stretches from Alaska to San Diego, as well as four provinces in western Canada.
Webinar Library
Taco After Dark webinar recordings.