Mechanical Systems Online Training
Each session qualifies you for one PDH credit. YOU MUST ATTEND THE LIVE WEBINAR SESSION (NOT THE RECORDED SESSION) IN ORDER TO RECEIVE YOUR PDH CERTIFICATE. The link to the PDH certificate, along with a link to the recorded webinar session, will be emailed to you approximately 24 hours after the end of each webinar session.
To view past recorded sessions, click here
Session Dates and Topics:
Select the time you would like to attend the sessions:
After registering, you will receive a confirmation email containing information about joining the webinars.
Manual Pressure Drop / HSS Pressure Drop
Topics include:
Water velocity
Water velocity pressure
Pipe pressure loss
Fitting pressure loss
Valve pressure loss
Valve Cv
Fundamentals of Centrifugal Pumps
Topics include:
Centrifugal pump function
Closed loop versus open loop
Pump components
Centerline or tangential discharge
Base mounted pumps – Proper alignment – Grouting
Horizontal and vertical in-line pumps
Split case and vertical line shaft turbine pumps
Affinity laws
Centrifugal Pump Selections and NPSH
Topics include:
How to select a centrifugal pump
What is meant by NOL
Flat curve versus steep curve
Proper Expansion Tank Sizing
Topics include:
What is an expansion tank
What are the different types
How to properly size an expansion tank
Hydronic Piping Design / HSS Software
Topics include:
How to calculate GPM
Proper HVAC hydronic pipe sizing
How to use a computer program for hydronic system design
Self-Sensing Pump Theory and Applications
Topics include:
Self-Sensing pump mapping
Self-Sensing pump control curve
Self-Sensing pump control head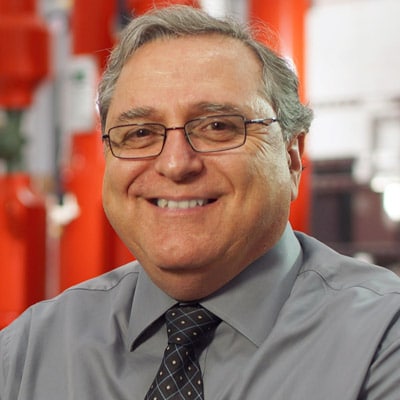 Richard Medairos
Professional Engineer, Taco Comfort Solutions
Mr. Medairos is a Senior Systems Engineer and Director of Commercial Training at Taco Comfort Solutions. He has over forty years of experience with demonstrated expertise in engineering, project management and planning. Throughout his career, he has worked on projects with major clients such as NASA's Kennedy Space Center, Disney World, Universal Studios Florida, Boston University, Rhode Island School of Design, First Data Corporation, and Taco's Innovation & Development Center.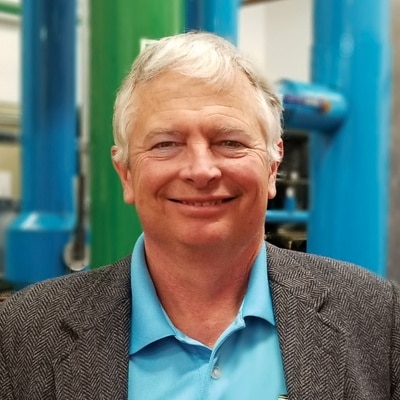 Brett Zerba
Applications Engineer, Taco Comfort Solutions
Mr. Zerba is an Application Engineer at Taco Comfort Solutions with over twenty years of experience at the company. He graduated with his Bachelor of Science in Mechanical Engineering from the University of New Hampshire in 1981, and in 2003 he earned his Master of Business Administration from Johnson & Wales. Mr. Zerba has demonstrated his skill and expertise in the field of hydronic systems as an ASHRAE and Hydraulic Institute member.