Introducing Contractor Rewards
We want to reward you for purchasing Taco products. Open to all contractors, this FREE Rewards Program enables you to earn reward points on hundreds of eligible Taco residential heating & plumbing products that can be redeemed for thousands of items from tools and electronics to live events and vacations.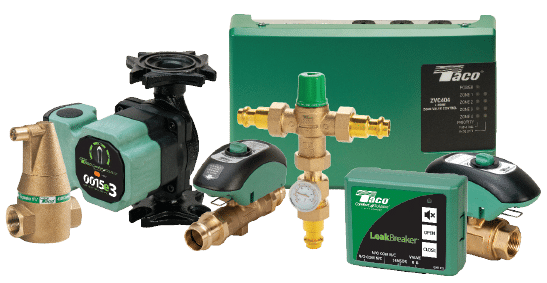 Please review the following information on the program and share with your team. CONTRACTOR REWARDS™ is a rewards program to help grow sales of Taco Comfort Solutions® residential heating & plumbing products and strengthen the relationship with our contractors.
The Program:
• Is FREE to trade contractors, builders, and remodelers in the U.S. and Canada.
• Offers points to contractors for purchasing Taco Comfort Solutions products.
• Allows contractors to combine these points with other leading manufacturers
in the Contractor Rewards program to maximize their rewards.
It's Easy & Rewarding
Contractor Rewards offers complete management of enrollment, points submission,
and redemption of rewards. All you need to worry about is selling more Taco products.
How The Program Works For Contractors
Frequently Asked Questions
WHAT IS CONTRACTOR REWARDS™?
Contractor Rewards is a program that rewards you for buying quality products from Taco Comfort Solutions and other leading manufacturers. These points can be combined to maximize your rewards.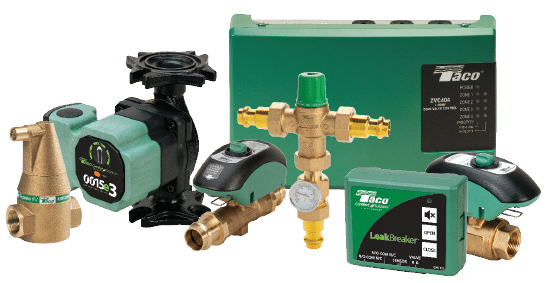 WHO IS ELIGBLE FOR THE CONTRACTOR REWARDS PROGRAM?
Trade contractors, builders, and remodelers in the U.S. and Canada.
HOW DO I JOIN?
It's FREE and only takes a few minutes to join. Enroll via the APP, visit ContractorRewards.com to complete the short enrollment process, or call 1-877-286-7064 between 8:00AM – 4:30PM Central Time Monday through Friday.
WHAT TACO COMFORT SOLUTIONS PRODUCTS QUALIFY FOR POINTS?
Most residential heating & plumbing products. All eligible products and point values are listed on the ContractorRewards.com website — Taco Comfort Solutions section.
HOW DO I ACCRUE MY POINTS?
Points are accrued by submitting purchase receipts or invoices via three easy methods:
• Mobile Device: Download the Contract Rewards APP from

Sign in with your account, and click CAPTURE to take a picture of the invoice, select files, and submit.
• Desktop: Log on to ContractorRewards.com, click on Submit Invoices tab, and select files to upload.
• Email: Forward invoices to Invoice@ContractorRewards.com
The email must be sent from the email address listed on your Contractor Rewards account.
HOW DO I REDEEM POINTS?
Choose from thousands of reward options by clicking on the SHOP tab at ContractorRewards.com
WHO SHOULD I CONTACT WITH QUESTIONS?