iWorX® lowers building ownership costs and increases asset values.
Designed specifically for the commercial and high-end residential markets, iWorX delivers a flexible, easily- scalable means of complete building control for both single locations and multi-building, multi-site installations from retail stores, offices and restaurants to apartments, religious buildings and single family residences. As a single source, fully integrated HVAC system control package, iWorX can reduce equipment operating and maintenance costs while maximizing building comfort and owner asset value.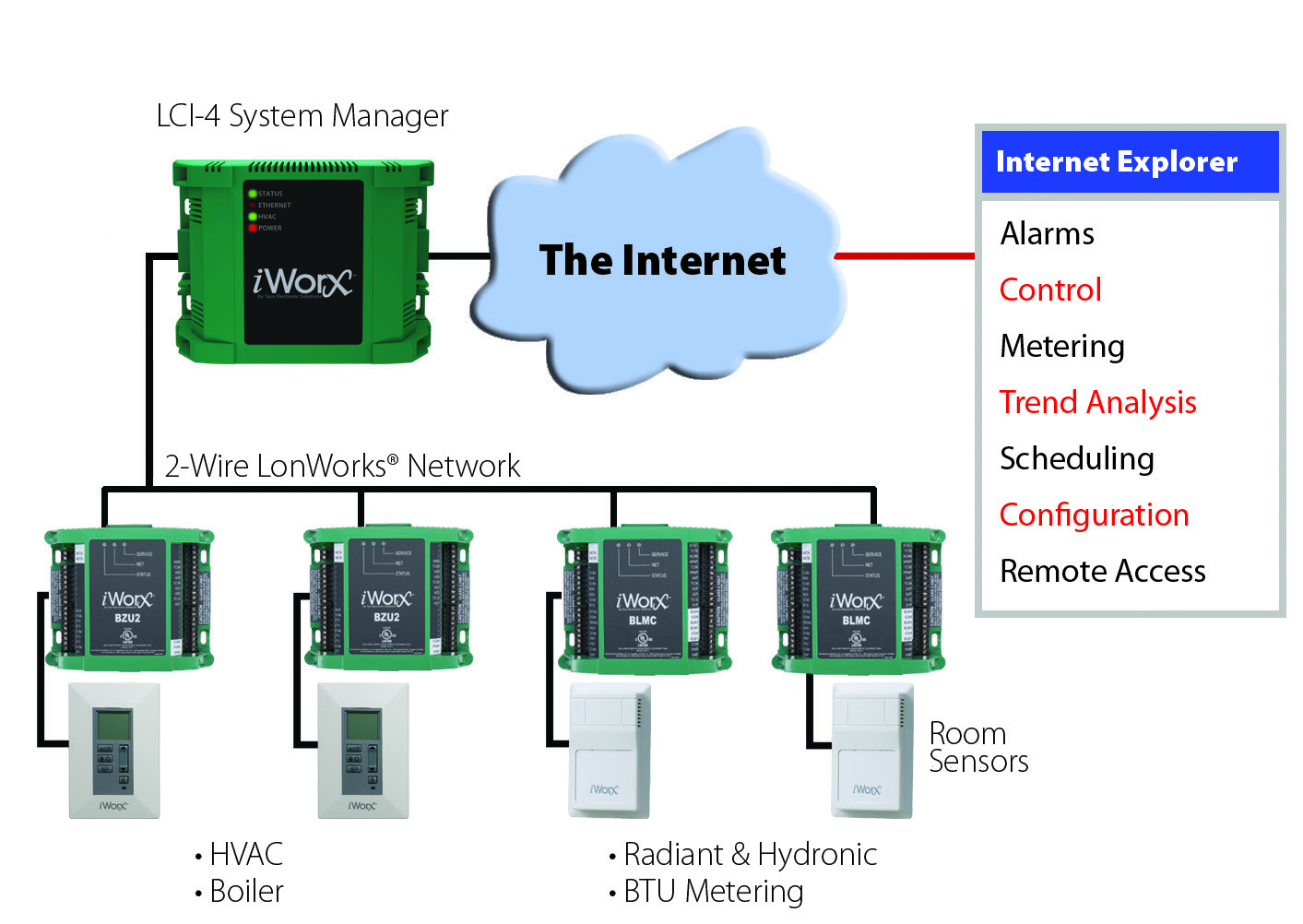 The iWorX® Difference
iWorX from Taco Electronic Solutions is the first affordable web-based building management, monitoring and control system that eliminates the expensive cost cycle typically associated with BMS systems. With iWorX, there are no UPGRADE Fees, no expensive software to buy and no service contracts. With iWorX, the first cost is the last cost.

Features and Benefits:
Freedom from proprietary platforms
Self-configuring controllers
Manage your system from anywhere
Compatible with your iPhone® and iPad®
Air & Water easily managed together
Full integration Capabilities
Powered by Niagara AX
Custom Sequences/ Custom Graphics
Taco Field Assistance
Selection & specification made easy – online
Increases Asset Values
iWorX not only saves energy. By eliminating upgrade fees, software costs and expensive maintenance contracts, iWorX lowers building operating costs and increases a building's value. Lower operating costs increase the Net Operating Income of a property, a critical component in calculating a building's asset valuation. In fact, at a 7% capitalization rate in today's real estate market, every dollar of increased Net Operating Income results in a $14.28 increase in the building's valuation. In a typical building, saving $10,000 in fees and service calls results in an increase of $142,857 to a building owner. iWorX is a true value added component to any building.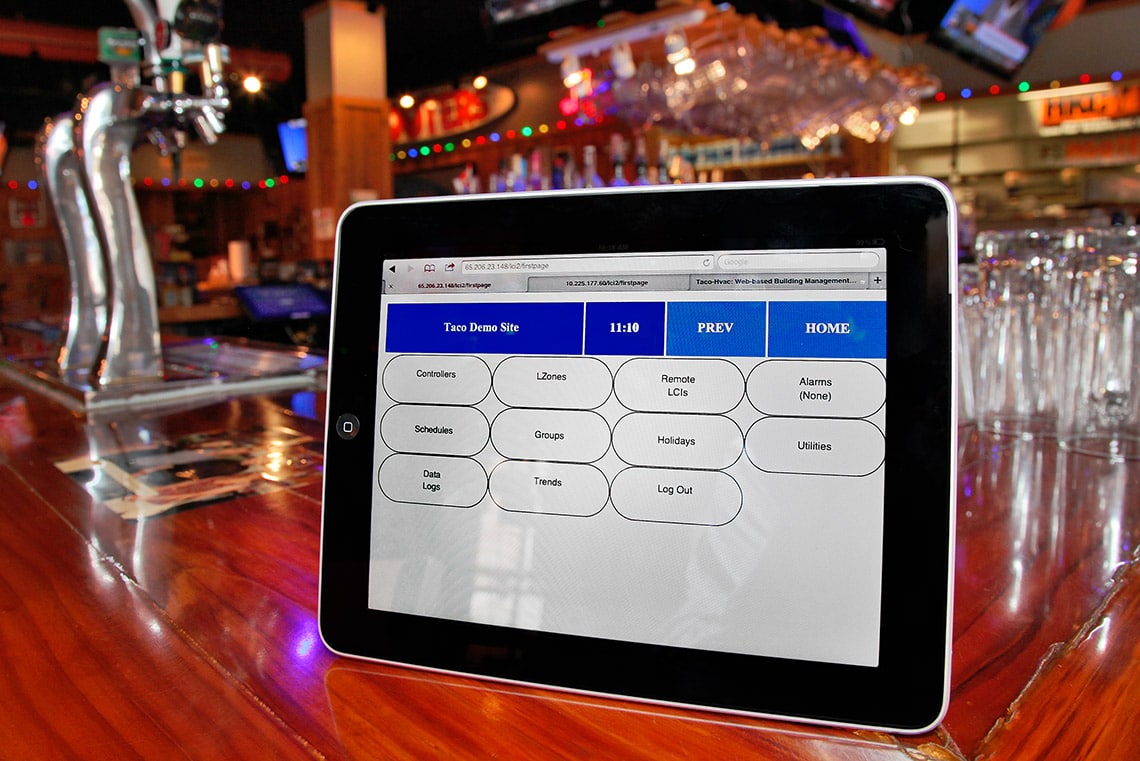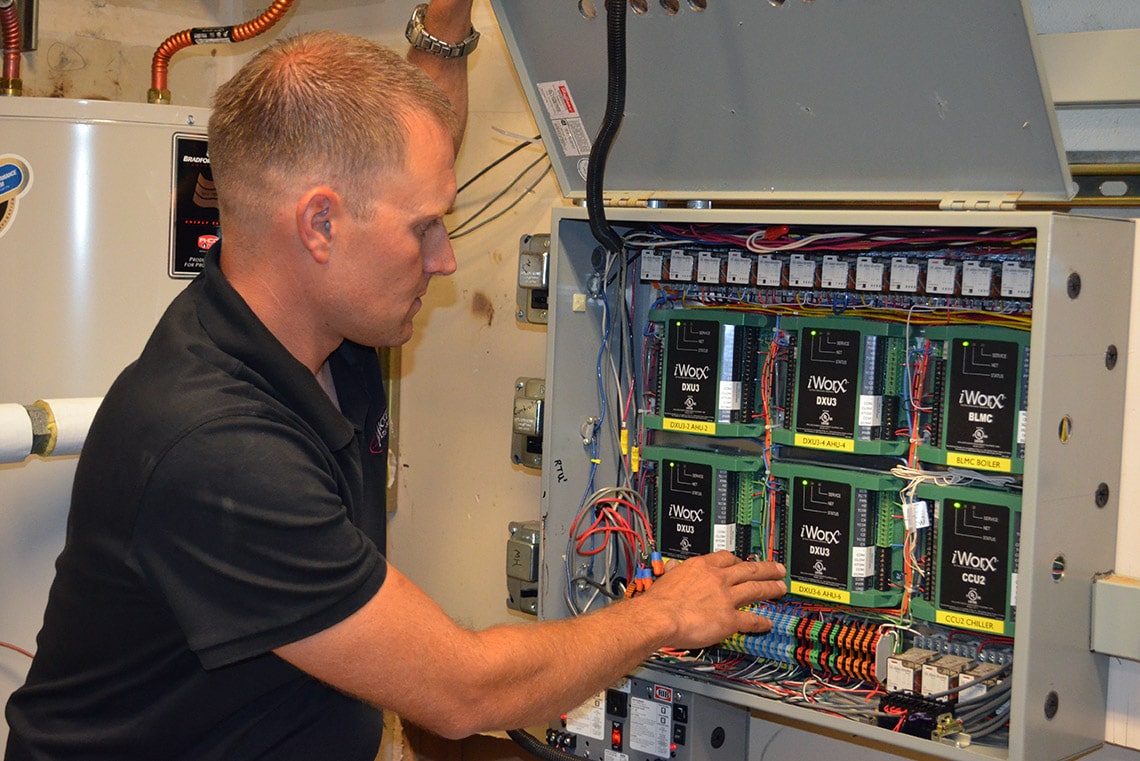 Lowers Life Cycle Costs/ Simplifies Service Calls
Typical BMS systems require multiple contractors to service a building. iWorX's simple, self configuring network, eliminates the need for custom programming, software, expensive commissioning fees and time consuming service calls. Because iWorX can be installed and serviced by most HVAC and mechanical contractors, iWorX provides a single source solution for HVAC systems. No more finger pointing. Your local contractor is your comfort specialist. This "One Call to Comfort" approach significantly reduces the Life Cycle cost of Building Control Systems.